Stress-free Beta Invitation and Management
Prefinery is a complete launch platform for your web or mobile application beta. Manage signups, encourage viral referrals, generate invitation codes, and invite & follow-up with your users.
Design and publish your signup form — no technical skills required
Our wizard-style designer allows you to create a beta signup form with no technical knowledge or HTML skills.
Install the form on your site in seconds by copying and pasting a few lines of code. Or, you can publish the form to a free Prefinery Landing Page.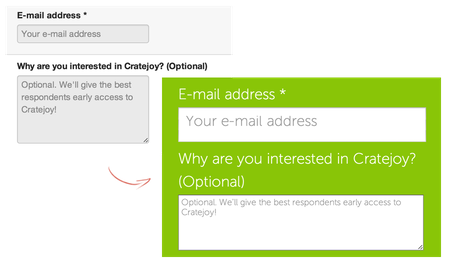 Generate unique invitation codes and invite users
When you're ready to invite users, we'll generate a unique invitation code and send an invitation email.
Send personalized emails based on what your users do. For example, send a "thank you" email immediately after someone signs up, or request feedback a few days after being invited.
Track form conversion and email open rates
See social profiles, age, location and Klout scores for your signups. Find and reward key influencers by learning who is referring the most friends to your beta.
Analyze the success of your beta by viewing your signup form impressions and conversions. We'll also show you who's opening your emails.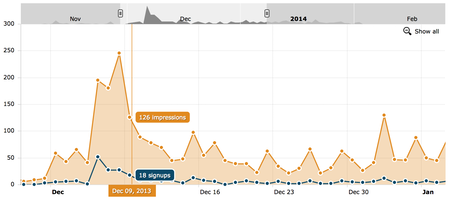 Generate Invitation Codes
We generate unique invitation codes for your users. Validation is easy and does not require the use of an API.

Encourage Viral Referrals
We encourage your users to invite their friends through social media. On average, you can expect to attract 30% more signups.

Send Triggered Emails
Send personalized emails based on what your users do. For example, send a "thank you" email when someone signs up or a follow-up email a few days after being invited.
Publish Stylish Landing Pages
Don't already have a website? Create and customize mobile-friendly landing pages with ease. You can even use your own domain name.

Add Custom HTML & CSS
Your users won't even know Prefinery is part of your beta when you use custom CSS to match your brand.

Integrate with your Favorite Apps
We integrate directly with MailChimp to kick-start your email marketing campaign. Or, use our webhooks or Zapier to integrate with hundreds of other applications.
We also offer a free plan with unlimited signups and 50 invitations. Try it now!
By using Prefinery for beta management we were able to save time & money, allowing us concentrate on building our core product.
The data we get from Prefinery just might be its best feature, helping us prioritize features and better understand our audience.
Prefinery is revolutionizing beta testing by taking something extremely complicated and making it easy enough for a child to use.
Prefinery has saved us time and money from day one. We can't think of another way of handling thousands of beta users.
It would have been impossible to manage hundreds of users in few hours without Prefinery.
Prefinery provides a slick API that is easy to integrate and saves thousands of dollars in development.